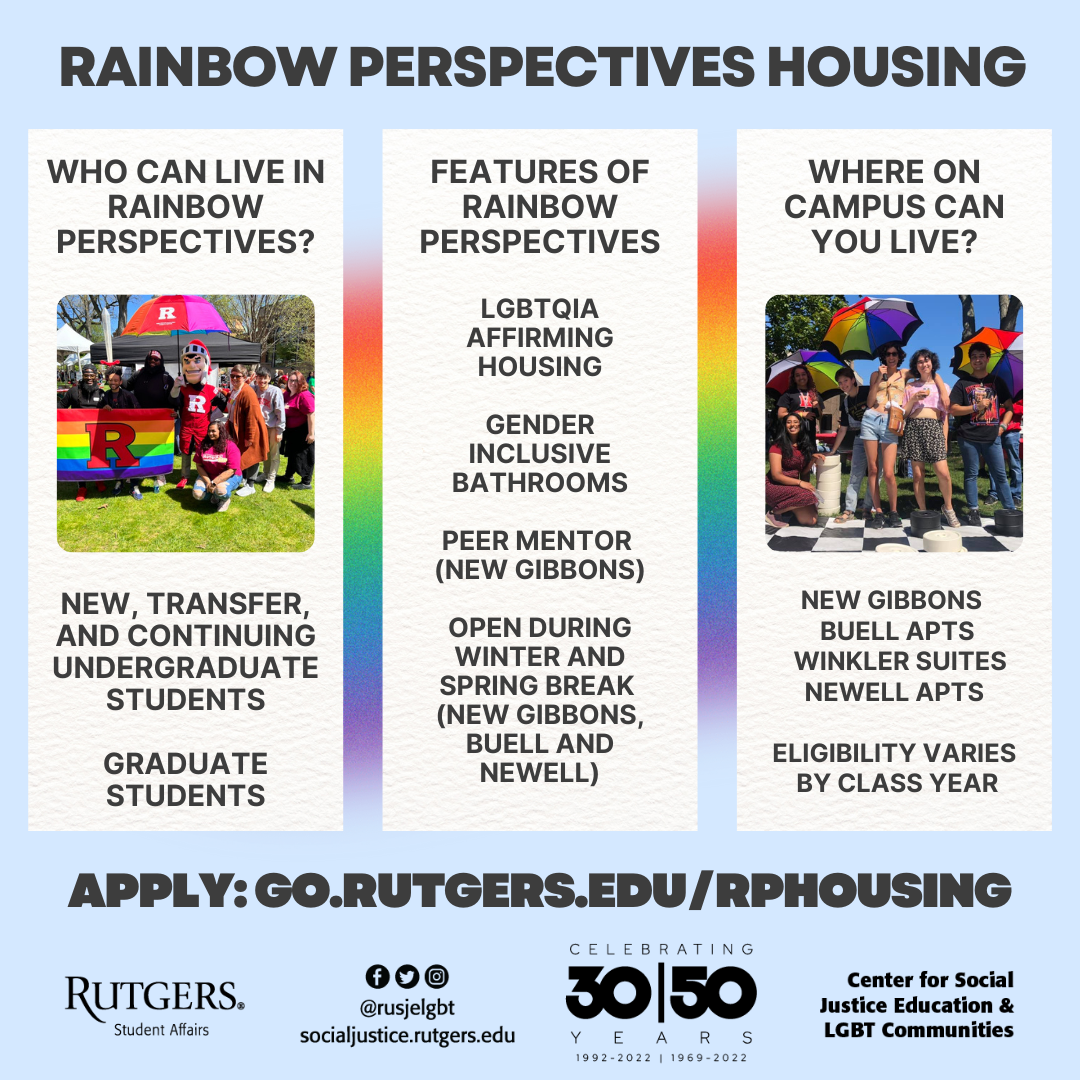 Who is eligible?
Any new, transfer, or continuing undergraduate students.
Space also available for graduate students (family housing not yet available).
Where are the Rainbow Perspectives communities located?
For new and continuing undergraduates: New Gibbons (Douglass).
For continuing/returning undergraduates: Buell Apartments (Busch), Winkler Suites (Busch), and Newell Apartments (Cook).
For graduate students: Buell (Busch).
What are the features of Rainbow Perspectives Housing?
LGBTQIA affirming housing community.
Gender inclusive bathrooms.
Peer Mentor (New Gibbons only).
Open during winter and spring break (New Gibbons, Buell and Newell).