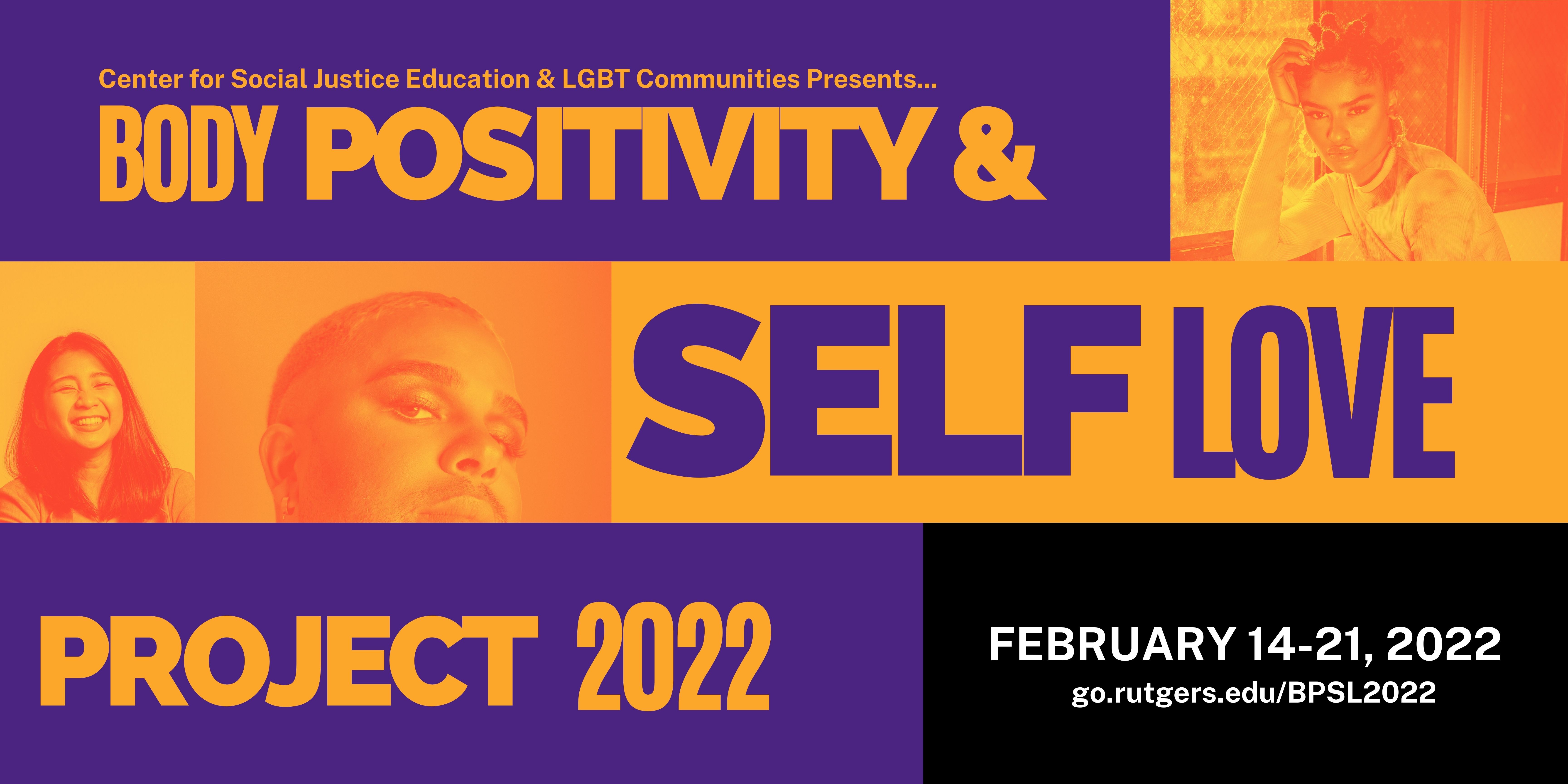 The Body Positivity & Self Love Project is a series of programs dedicated to affirming everyBODY with a social justice lens.
Events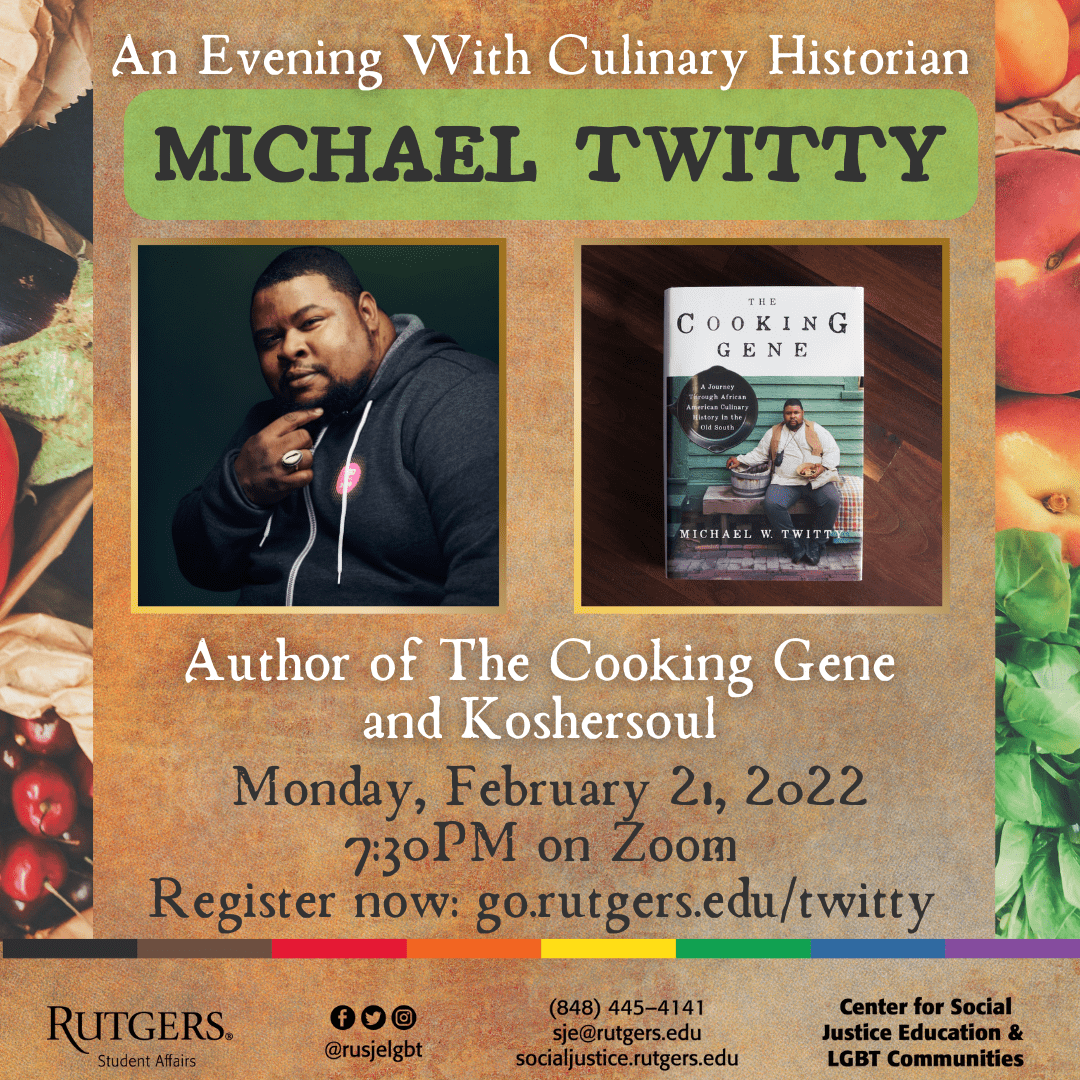 An Evening with Michael Twitty
Monday, February 21st, 2022
7:30PM on Zoom
Michael Twitty is an award-winning culinary historian and food writer. As a Black and Jewish gay man, his work speaks to the intersections of identity and the relationships between food, culture, and social justice. His book The Cooking Gene won the 2018 James Beard Award for Book of the Year. He has recently been featured on Netflix shows such as High on the Hog: How African American Cuisine Transformed America and Waffles and Mochi, hosted by Michele Obama. Michael Twitty's newest book, Koshersoul, will be released in 2022.
Presented in partnership with: The Multicultural Center at the Ohio State University; The New Jersey Institute for Food, Nutrition and Health (IFNH); Rutgers Hillel; The Division of Diversity, Inclusion, and Community Engagement (DICE) – IDEA Innovation Grant; The New Brunswick Theological Seminary; Allen and Joan Bildner Center for the Study of Jewish Life; Paul Robeson Cultural Center; The Department of Jewish Studies, and the Rutgers University – Newark Intercultural Resource Center (IRC).
Other events in the Body Positivity & Self Love Project 2022 series…

Sex Toy Bingo Game
Monday, February 14th, 2022
12 – 1PM on Zoom
Join us for a Valentine's Day bingo game! Learn about safer sex, consent, healthy relationships and more. Sexy prizes will be granted to our top winners!
Presented as part of Body Positivity & Self Love Project 2022 in partnership with the Office for Violence Prevention & Victim Assistance (VPVA).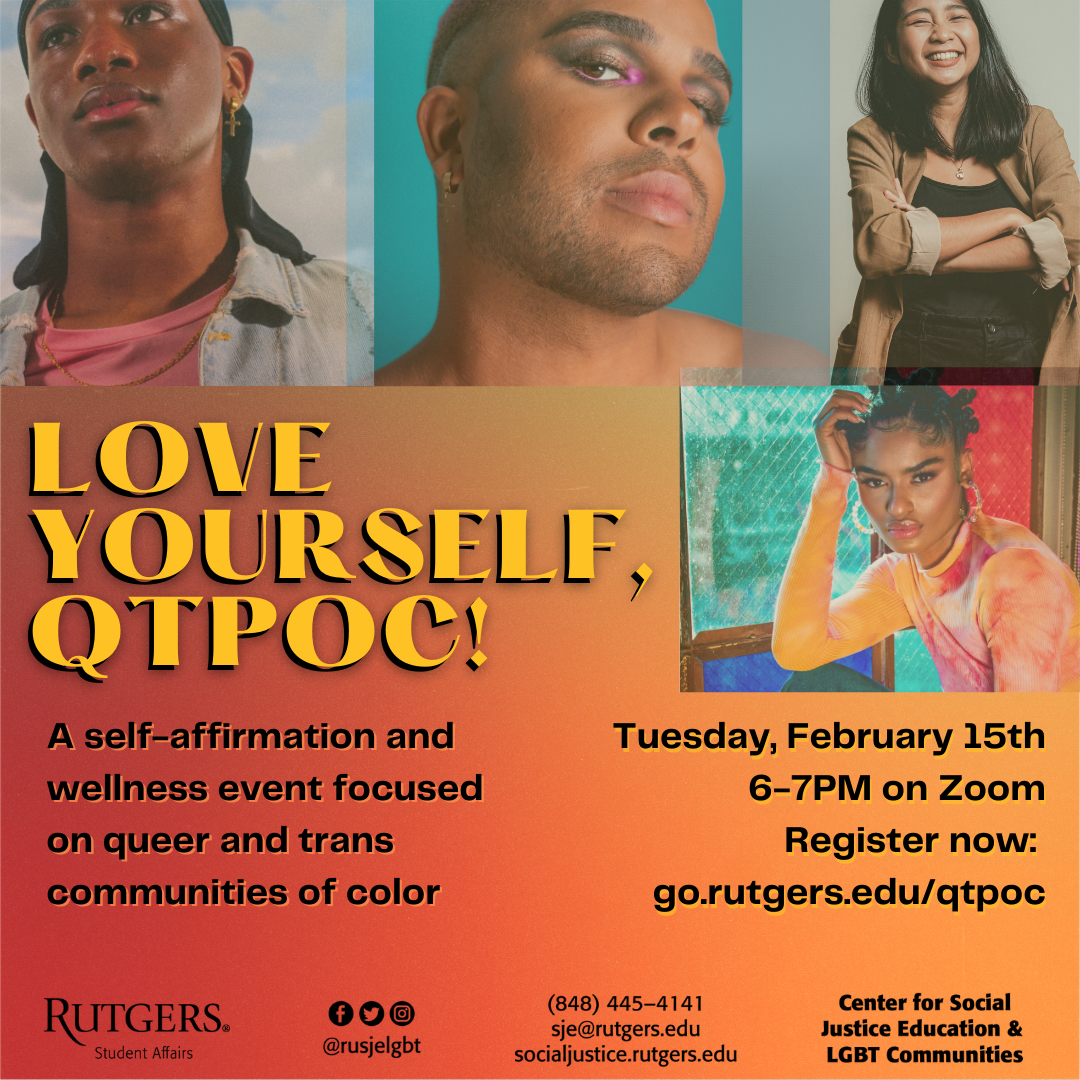 Love Yourself, QTPOC!
Tuesday, February 15th, 2022
6 – 7PM on Zoom
During the month of February, we want to show LOVE to our queer and trans communities of color. This event focused on self-love, community and wellness was created by the SJE Programming Board as part of Body Positivity & Self Love Project 2022.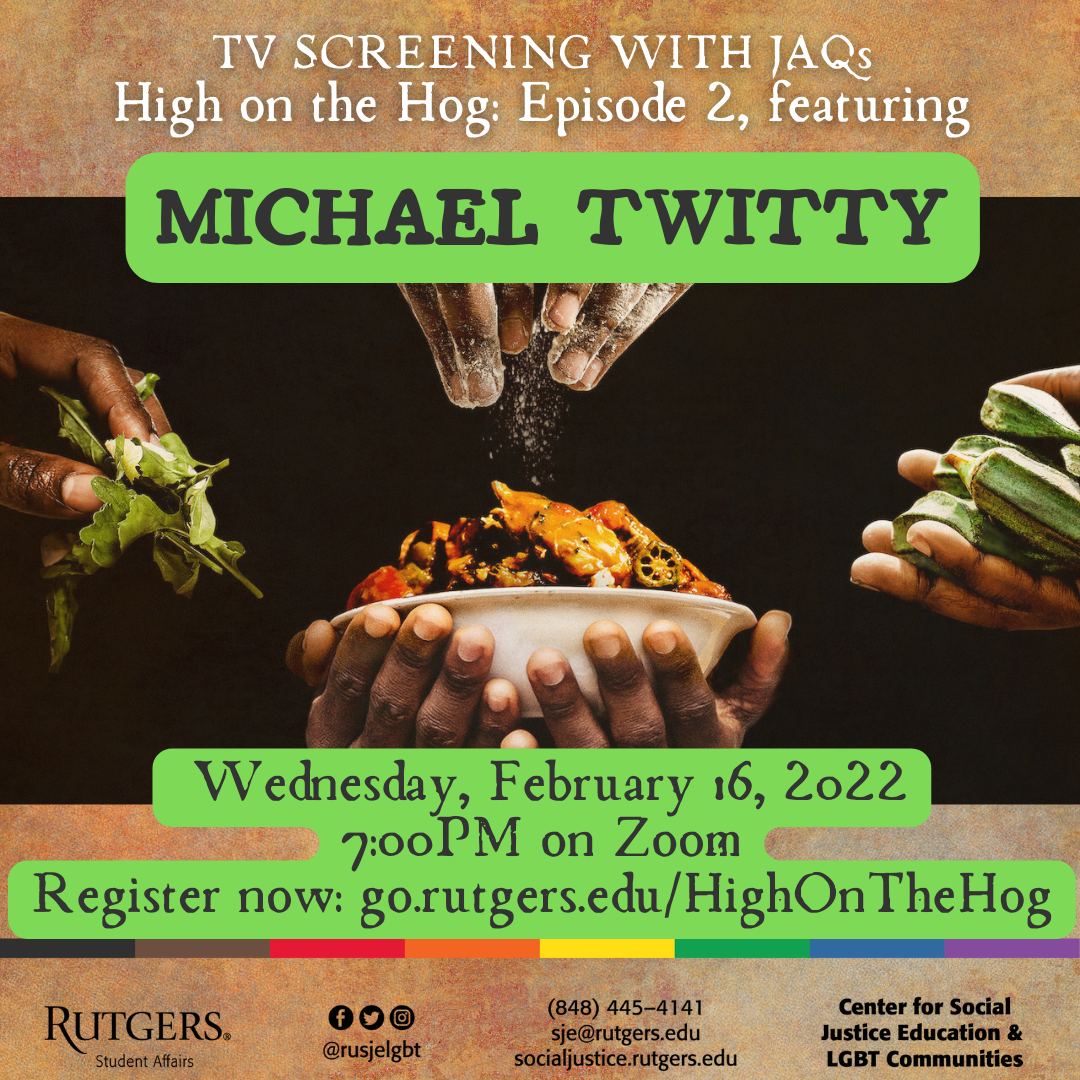 TV Screening: High on the Hog, Episode 2 ft. Michael Twitty!
Wednesday, February 16, 2022
7PM on Zoom
In anticipation of our virtual visit with culinary historian Michael Twitty, we will screen an episode of High on the Hog: How African American Cuisine Transformed America. Twitty is a featured guest on the program in Episode 2: The Rice Kingdom. Join us to learn more about Michael Twitty and the themes of our upcoming program.
Presented with student organization, JAQS (Jewish Allies & Queer Students).