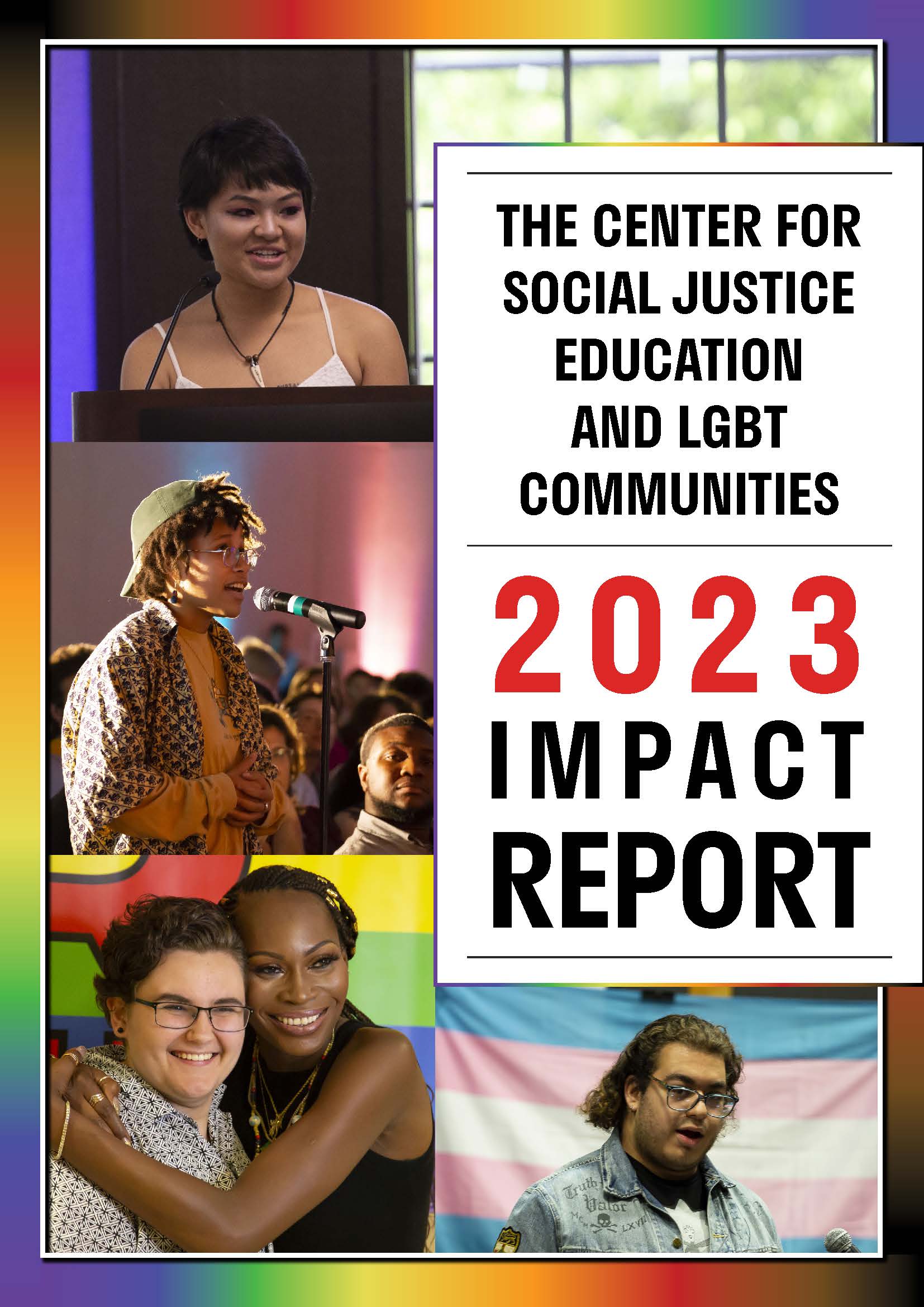 The mission of the Center for Social Justice Education and LGBT Communities (SJE) is to promote a supportive environment for students of all backgrounds, with a focus on gender and sexuality, while promoting both social and educational opportunities for leadership, identity, and social justice advocacy development. With a critical understanding of multiple identities and connected systems of oppression, SJE works collaboratively with  students, faculty, administrators, staff and community members to develop relevant initiatives and policies that center diversity, inclusion, and intersections of identity.
SJE accomplishes its mission and vision by acting as a resource for LGBTQIA+ and ally students while maintaining a connection to current and emerging LGBTQIA+ issues. We carry out this goal by providing a range of programs, events, and initiatives that develops student leadership skills, engage students in identity exploration, lifts the diversity of our queer and trans communities, and celebrates the whole being.
We help to build campus-wide communities of care, inclusion, and support through our educational efforts. SJE provides both formal and informal consultation, training, and resources to faculty, staff, University offices, and others interested in ensuring that their services are inclusive and supportive of LGBTQIA+ and diverse experiences. We work with campus partners to ensure LGBTQIA+ inclusion is embedded in policies and everyday practices from recruitment, admission, retention, graduation, and alumni participation. We also provide a comprehensive range of information and digital resources to all members of the University community about issues that impact the experiences of LGBTQIA+ students and their allies.