World AIDS Day takes place on December 1st each year. It's an opportunity for people worldwide to unite in the fight against HIV, to show support for people living with HIV, and to commemorate those who have died from an AIDS-related illness. The Center for Social Justice Education and LGBT Communities, co-hosted by Rutgers Global and Health Outreach, Promotion, and Education (HOPE) hosts programs to honor this important day.
Events
Drop-in HIV Testing
Monday, December 2 | 2-6PM
Busch Student Center, 120ABC
Busch Campus
Description: Free, confidential, rapid-result HIV testing. One finger prick + 20 minutes = results. Bring your RU Student ID. Sponsored by Health Outreach, Promotion, and Education (HOPE). 
---
Button-Making Workshop 
Wednesday, December 4 | 3-5PM
Alexander Library, Lobby
College Avenue Campus
Description: In recognition of World AIDS Day, create custom buttons for your backpack, hat, or jacket that recognize how HIV/AIDS impacts our world. Templates and materials to make your own original button will be provided. 
---
Rutgers Global presents: Screening and Discussion of the Documentary 5B
Thursday, December 5 | 7:30-10PM
College Avenue Student Center, MPR
College Avenue Campus
Description: 5B is the inspirational story of everyday heroes, nurses and caregivers who took extraordinary action to comfort, protect and care for the patients of the first AIDS ward unit in the United States. 5B is stirringly told through first-person testimony of these nurses and caregivers who built Ward 5B in 1983 at San Francisco General Hospital, their patients, loved ones, and staff who volunteered to create care practices based in humanity and holistic well-being during a time of great uncertainty. The result is an uplifting yet candid and bittersweet monument to a pivotal moment in American history and a celebration of quiet heroes, nurses and caregivers worthy of renewed recognition.
Contact Rick Lee at rick.lee@global.rutgers.edu for more information.
---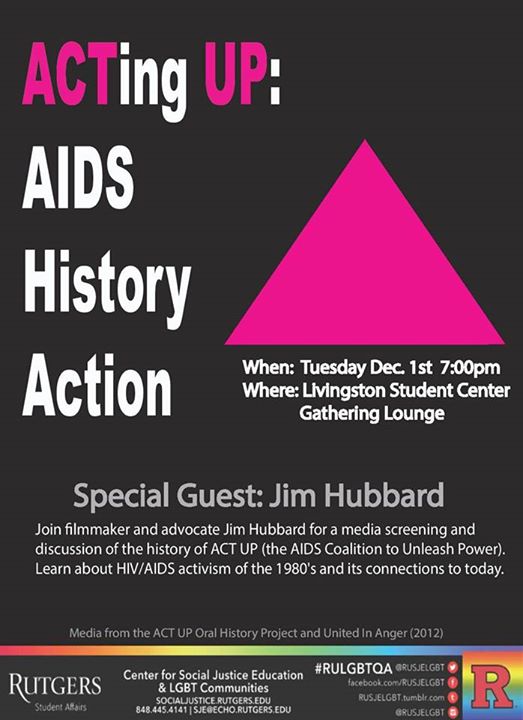 ​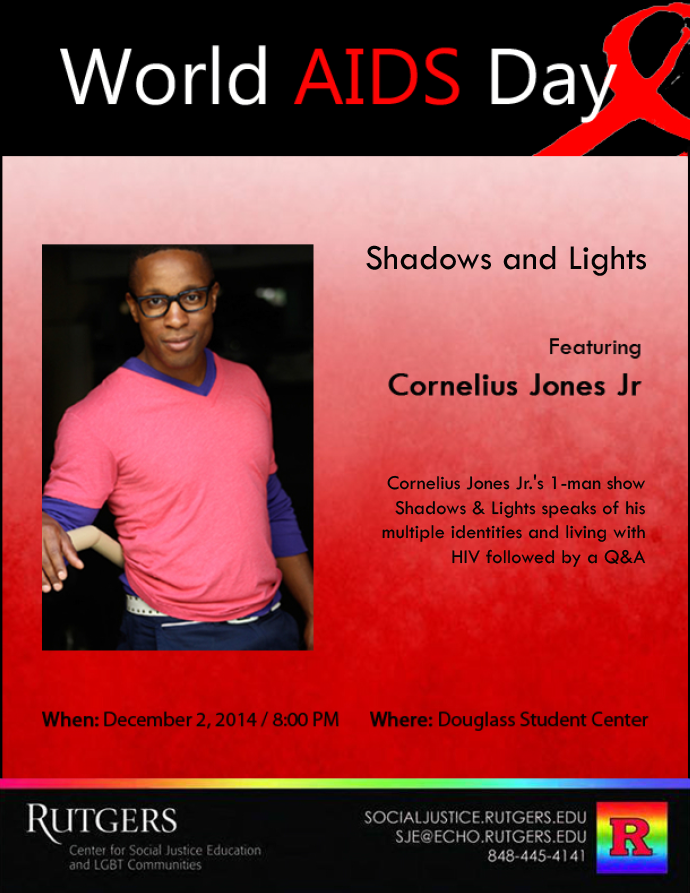 ​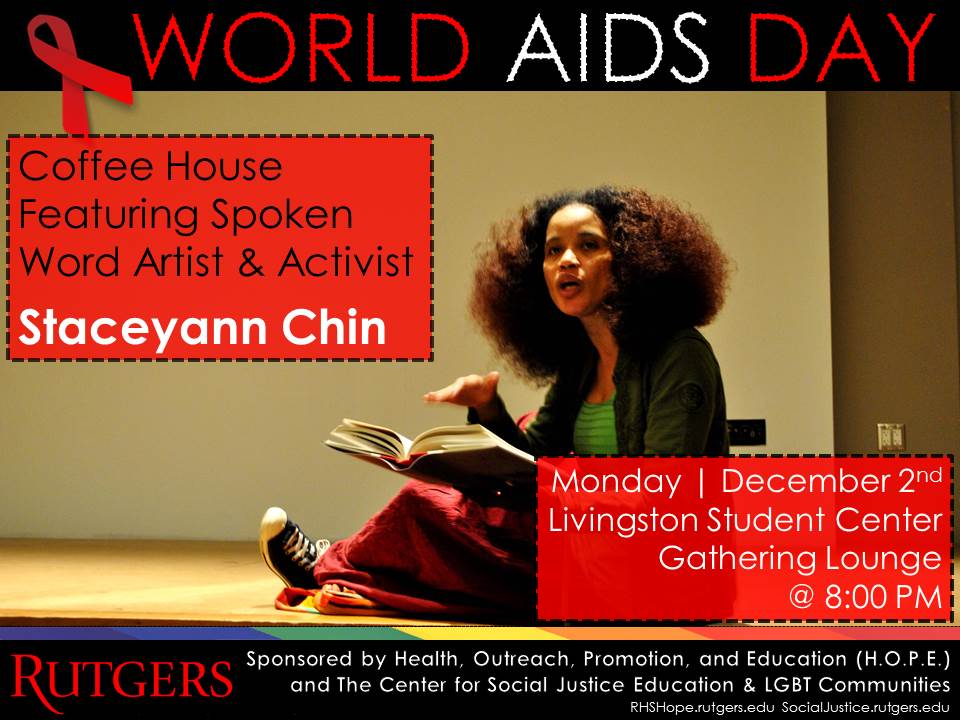 ​